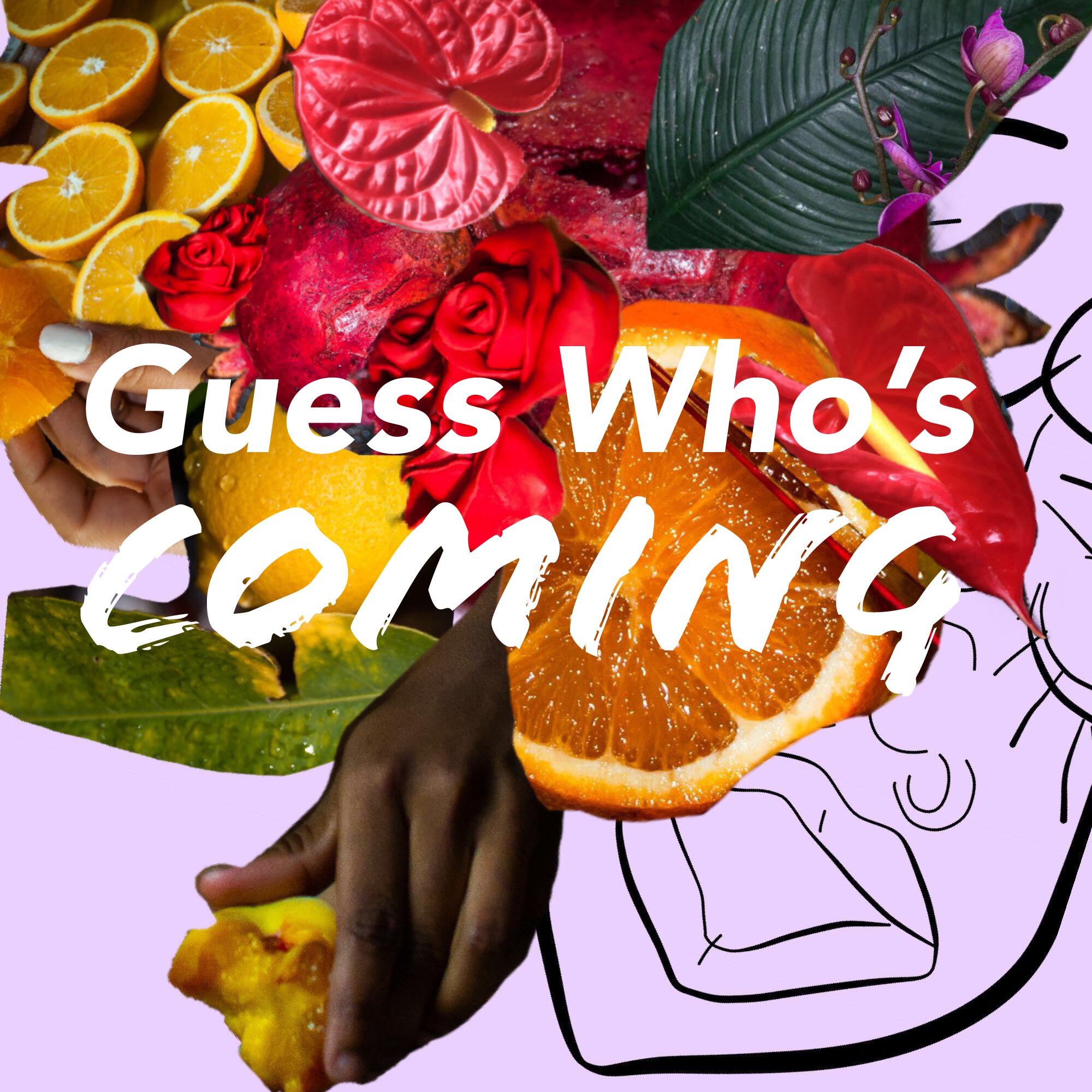 Guess Who's Coming is a QPOC-run podcast where I interview folx and talk about all things s*x, dating, and relationships while enjoying a good meal with guests. The purpose of this show is to promote sexual health and wellness while also giving a voice to marginalized communities (women, nonbinary folx, persons of color, LGBTQIA+, etc.). Guess Who's Coming will simultaneously provide humor and education as we talk about those things you "shouldn't talk about at the dinner table".
Also available on Spotify, Simplecast, and more soon!
Artwork by Amal D. (@youcandoithabibi)
Guess Who's Coming is a shoestring operation which runs on the kindness of others, so please donate today!
Your donation will go towards recording equipment, purchasing food items to share at meals, continuing online subscription, etc. Just make sure you mention if the donation is for the podcast or photography!
Venmo (@Hunterrr) and CashApp ($TBHunterrr) also accepted.
Episode 1
Ben and Hunter sit down for a meal and talk about how dating apps have influenced our lives and how we view romantic relationships.
References include:
Brown, A. (NPR, 2018)
Francisco, E. (Inverse, 2017)
Human Rights Campaign (2019)
New York Times (2014)
Tsjeng, Z. (Vice, 2018)
Episode 4
Join Radical Eros and Guess Who's Coming as we sit down with our guest Ben to talk about some lube, condoms, Myers-Briggs, and recapping on dating in the Gem City!
The talk about condoms and lube begins at 00:27:10.
Here's my blog post about this episode!
Episode 6
Let's unpack how privilege and institutionalized racism play a role in sex education and beyond. Stay tuned for an intimate conversation with Cindy Lee Alves and Stephanie Zapata!
Guess Who's Coming went to the National Sex Educators Conference in Newark, New Jersey during early April 2019.
Scheduled release date: June 16, 2019